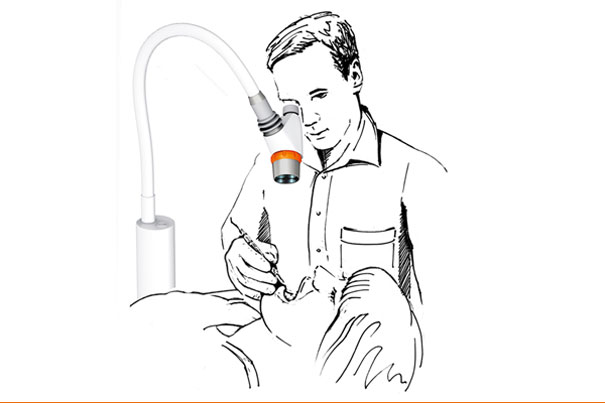 moreSIGHT – moreLIGHT – dentaZOOM®
dentaZOOM® is a globally unique, patented small and lightweight surgical microscope.

It can easily be integrated into the treatment process at any time.

It combines high magnification with excellent lighting in the smallest of spaces.

With the dentaZOOM® you work qualitatively on a higher level.
More safety for the practitioner and the patient.